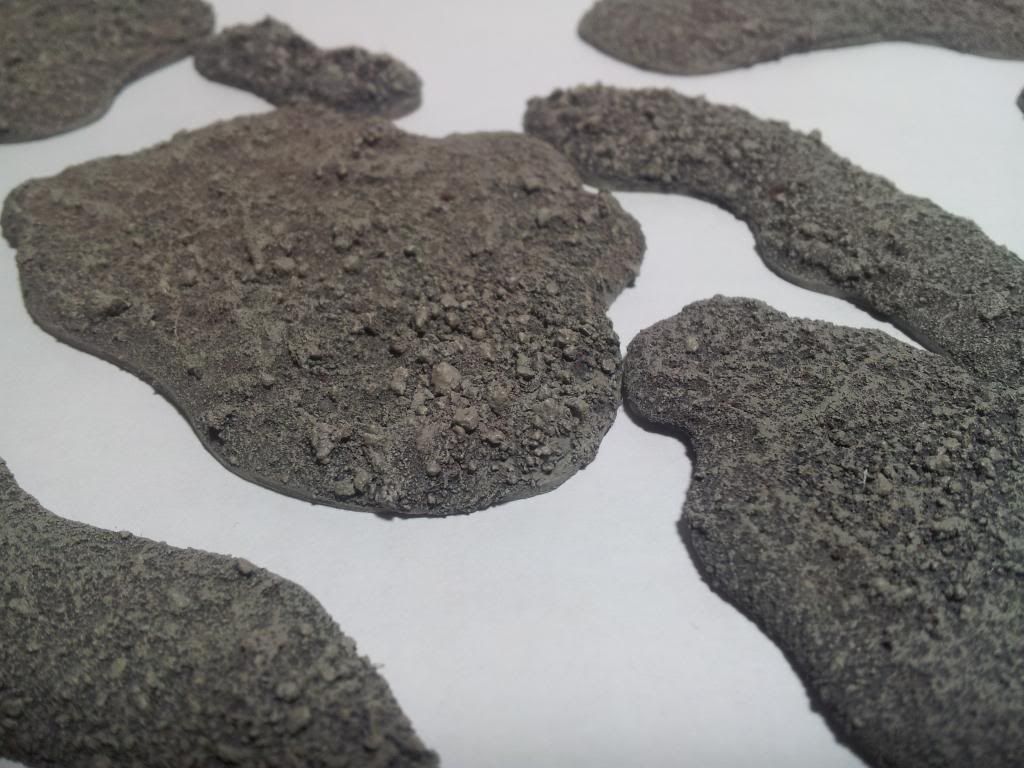 Ponieważ te oryginalne grafiki nijak nie przypominały mi prawdziwych asteroid, postanowiłem wzorując się na zdjęciach z teleskopów zrobić własne. myślę że powinny być jaśniejsze, ale w pewnym stopniu oddają klimat :) Są też dość pancerne, podczas ~10 gier nie udało mi się jeszcze żadnego kamyczka od nich odkleić.
Because this original graphics were not even close to real asteroids, I decided to make my own (basing on original photos). I think they should be a bit brighter, but they give nice climate. They are also quite durable, during ~10 games no single stone was unglued.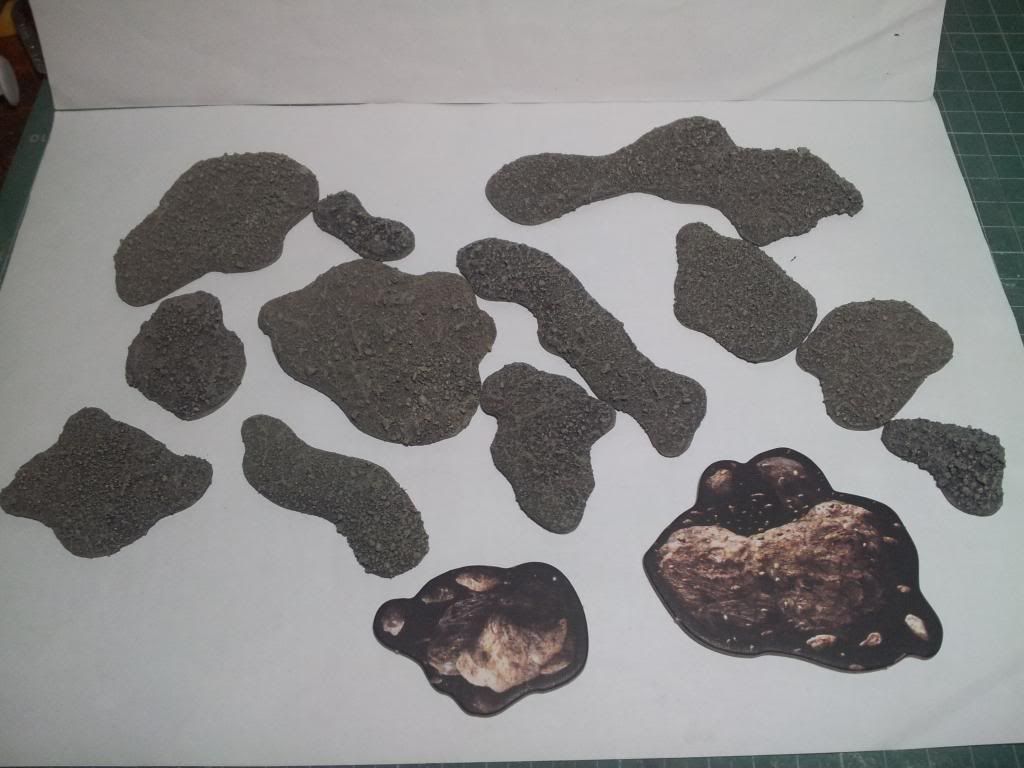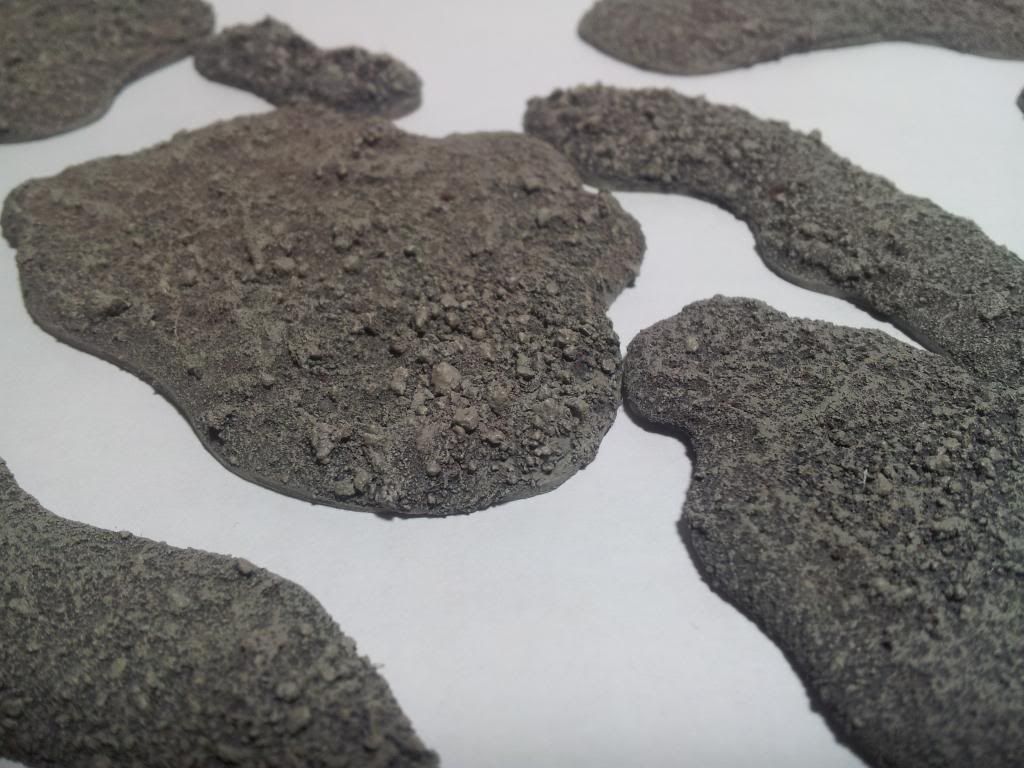 Na potrzeby turniejów skopiowałem też kształt oryginalnych 6 asteroid:
For tournament purposes I've copied original 6 asteroids: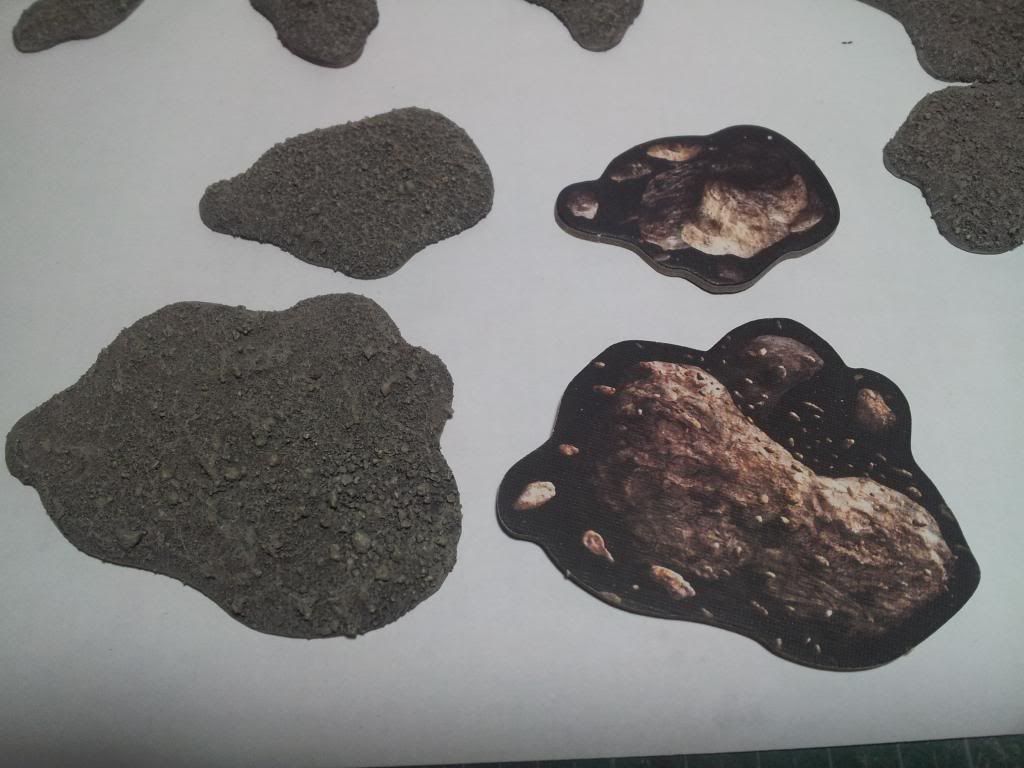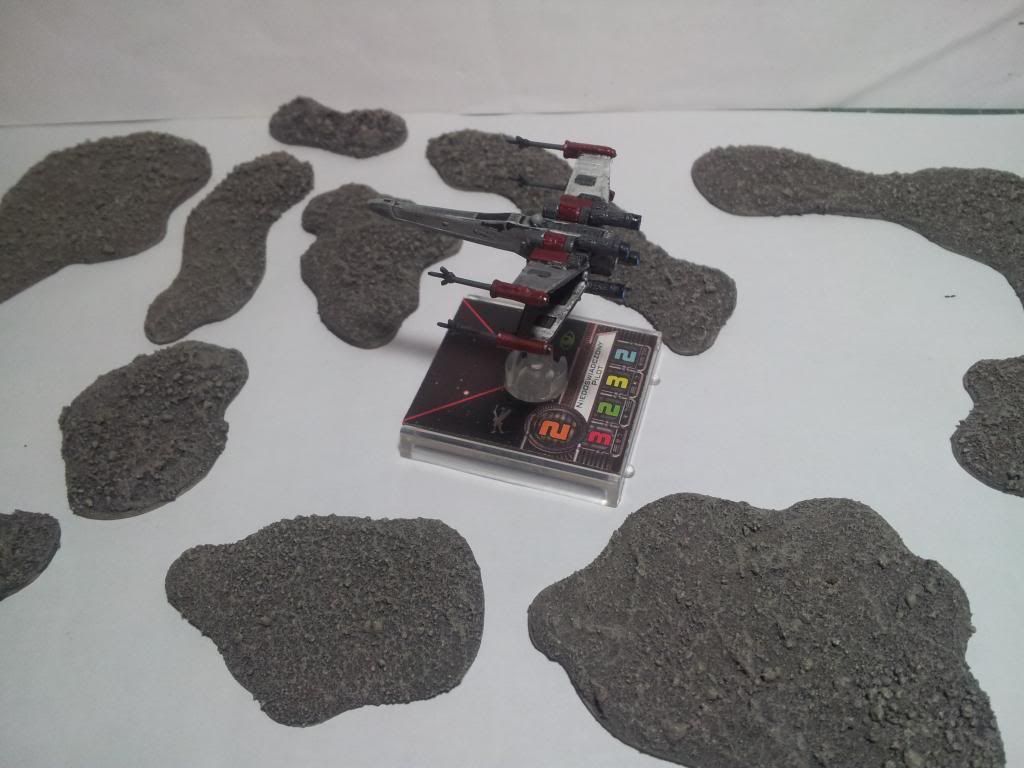 Asteroidy są wycięte z plasticardu 2mm, następnie za pomocą wikolu przyklejona jest na nie tłuczona cegła. Po wyschnięciu zabezpieczone zostały za pomocą pigment fixera produkcji AK. Pomalowane rozcieńczonym Humbroll Satin 164, następnie wash na bazie white spirita i jasnoszarej farby olejnej (abt100. Faded Grey), na koniec drybrush citadel Administratorum gray.
Recipe:
Asteroids cut off from 2mm thick plasticard, than using white PVA glue crushed brick was glued on.
After drying secured with AK's pigment fixer. Painted with dilluted humbroll Satin 164, than oil wash- white spirit from AK + light gray oil paint (abt100. Faded Grey), at the end drybdush citadel Administratorum gray.